Welcome to Upper Canada Skating Club!
Whether you are just learning to skate or already know how, Upper Canada will foster your enthusiasm and help realize your goals. We are a proud member of Skate Canada and have been running skating programs in North York for over 60 years. We are located in Mitchell Field Arena, 89 Church Ave., North York.
Schedule info for Feb 25th CanSkate Challenge & STARSkate Showcase is beneath registration info below.
Spring 2017 Registration Information








Important
Do NOT create a new account if you created one last Fall. The login screen has a password reset if needed.
Do NOT call the office as it is closed in daytime.
For all registration enquiries email UpperCanadaSkating@Bellnet.ca.

Dates
Wed Feb 22nd noon: Registration for Current Club Skating Families only
Fri Feb 24th noon: General Public Registration (everyone)
Sat Feb 25th: Office is CLOSED due to club events. Defer questions about registration or payments until the following week.
General Information
All Registration is online only. Payment is not online.
Payment by E-Transfer, Cash or Cheque. No credit cards or post-dated cheques.
Payment is due within 1 week of when you register but any registrations after March 1st are due by March 8th.
Spring session runs March 20th to May 16th.
Click for schedule and fee info or select the "At A Glance" menu above.
For detailed registration info click here or select the "Reg Info" menu above.
For a summary of all info click here for our Spring 2017 Brochure.
For all enquiries during registration please email UpperCanadaSkating@Bellnet.ca

To access registration you must have created a Club Member Account in which you define family participants (skaters). Click LOGIN (or at top-right above) and complete required fields under "First Time Registering". You MUST be at least 18 years old to create a Member Account; you will need health card numbers to define on-ice participants.

Note: All current Winter programs are closed.
Saturday February 25th: Special Events
Overall day schedule click here.
1) CanSkate Challenge (9am-11am)
A club competition in a familiar and fun environment for CanSkaters in stage 3,4,5 or 6. Medals and/or ribbons will be presented.
Skater schedule click here. General schedule click here.
Registration for the event is CLOSED.


2) STARSkate Showcase (12-2pm tentative)
A fantastic performance event featuring our own STARSkaters (Intro To Junior and up). Skater schedule click here.
Registration for the event is CLOSED.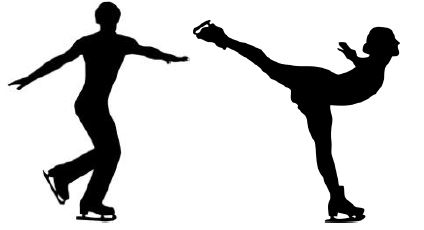 Switching and Late Fees:
October 1st was the last day to switch skating days, after which $25 will
be charged per skater. This does not apply to a skater completing a
program.

Featured Programs
Adult/Teen 13+ Learn-To-Skate Program Tuesday 7:45pm
See "Program" menu above for details.
Payment options for skaters registered after September 10th 2016
Pay in person by Cheque or Cash only (exact change). The Mitchell Field office is open to receive payment; address at bottom and see "Contact Us" for hours. Please walk past the front desk and locate the office beside the rink.
Full payment must be received before skater goes on ice for lessons.