Welcome to Upper Canada Skating Club!
Whether you are just learning to skate or already know how, Upper Canada will foster your enthusiasm and help realize your goals. We are a proud member of Skate Canada and have been running skating programs in North York for over 60 years. We are located in Mitchell Field Arena, 89 Church Ave., North York.
Halloween Costume Party ... ON ICE!
For Pre-School, Pre-CanSkate and CanSkate sessions between Tuesday October 25th and Monday October 31st (yes we skate on Halloween)! Bring your skaters dressed in SAFE COSTUMES (no hanging tails, long dresses, etc).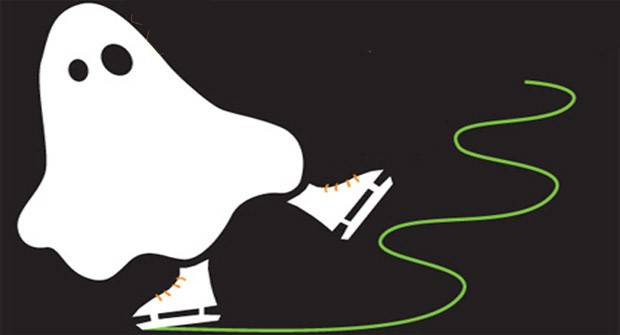 Program Registration Fall/Winter 2016-2017
New Programs are available; see below for information.
Click here to review important information before you register.
Online registration is open.
For all enquiries/help please email us at UpperCanadaSkating@Bellnet.ca.

Switching and Late Fees: October 1st
October 1st is the last day to switch skating days, after which $25 will
be charged per skater. This does not apply to a skater completing a
program.
Full payment is also due October 1st for all registered skaters. Late fee will be applied after this date.

New Programs For You
Pre-School and Pre-CanSkate Sessions "C" Monday 5:35-6:05 pm
Pre-CanSkate Tuesday 6:50-7:20 pm
=> The above start in October and are for new registrants only or added days.
No switching from current sessions.

Also New This Year
Adult/Teen 13+ Learn-To-Skate Program Tuesday 7:45pm
See "Program" menu above for details.
Payment options for skaters registered after September 10th 2016
Pay in person by Cheque or Cash only (exact change). The Mitchell Field office is open to receive payment; address at bottom and see "Contact Us" for hours. Please walk past the front desk and locate the office beside the rink.
Full payment must be received before skater goes on ice for lessons.
Full Programs
Pre-CanSkate: Saturday A & B, Tuesday, Wednesday, Thursday
Pre-School: Wednesday, Saturday A
CanSkate1-5 Wednesday
Intermediate/Senior/Advanced Wednesday

Programs with limited space available
Pre-CanSkate: Monday B
Pre-School: Saturday B
CanSkate 1-5 Saturday A & B
Registration this year is online only; note that payment is not online.
To access registration you must first create a Club Member Account which will also include family participants. Click LOGIN at the top-right of the page and complete the required fields under "First Time Registering". You MUST be at least 18 years old to create a Member Account; you will need health card numbers to define on-ice participants.
Previous members will not have received registration packages in the mail; click here for the notice.
Congratulations to Kaitlyn Cohoe
Gold Women Freeskate Class I - Canadian Adult National Champion, and
Silver Women Interpretive Class I - Silver Medalist
Other Announcements
Stay tuned.