Welcome to Upper Canada Skating Club!
Whether you are just learning to skate or already know how, Upper Canada will foster your enthusiasm and help realize your goals. We are a proud member of Skate Canada and have been running skating programs in North York for over 70 years. We are located in Mitchell Field Arena, 89 Church Ave., North York.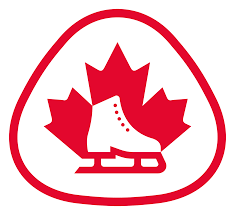 Skate Canada's CanSkate Program is Canada's flagship learn-to-skate program which emphasizes teaching quality fundamental movements and basic skills.
The Skate Ontario CanSkate Excellence Recognition Program is designed to reward Ontario Clubs/Skating Schools that are implementing best practices in the delivery of their CanSkate programs. We are happy to annouce that Upper Canada SC has achieved the Engaged Standard.
Our Office is closed.

Please send inquiries to uppercanadaskating@bellnet.ca

General Information:
CanSkate Programs:
Pre-CanSkate - for 3-5 years old
CanSkate 1-6 - for 6+
Teen Learn to Skate - for 13+
Adult Learn to Skate - for 18+

Upper Canada SC CanSkate program
for 3-12 years old Update: click here
STARSkate Programs:
STAR 1- Gold (youth, up to 17 years old) - for new skaters, create an account, send proof of completion of CanSkate 6 or equivalent, or STAR assessment results to our email.
Adult STARSkate - 18+ with strong basic skating skills.
_______________________________________________
Covid 2022/2023


Following guidance from the City of Toronto and the Province, proof of vaccination is
not required

. Masks wearing is also usually not required; see below for required masking conditions.
We strongly recommend vaccination as the best way to protect yourself and others.
We strongly recommend wearing masks, especially in close contact situations such as CanSkate groups.
Be aware policies can change based on advisories from the City and the Province.
___________________________________________________

Covid Masking Policy
(Last updated Nov 2022)
Wear a mask if
1. You are a close contact of someone with COVID-19 (for 10 days after your last exposure).

2. You have symptoms of COVID-19 or test positive (for 10 days).

3. You are returning from international travel and are not fully vaccinated (for 14 days).
_________________________________________________
Common Questions
View Achievements (and other info) of current Skate Members:
Click My Account - Participants; select their name then click Achievements.
To switch skating days $25 will be charged per skater. Does not apply to a skater completing a program.
Club Member Accounts:
Note: The account holder (Member) must be at least 18 years old. Parents/Guardians (18+) are Members and Children under 18 years of age are "Participants".
To access registration you must have created a Club Member Account to define family participants (skaters). Click LOGIN (or at top-right above) and complete required fields under "First Time Registering". You MUST be at least 18 years old to create a Member Account. Do NOT create a new account if you created one before. The login screen has a password reset if needed. Click Registration above.
__________________________________________________